Sue Painter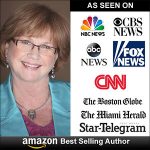 is a serial entrepreneur, an online marketing strategist who consults with small business owners worldwide, and an author of 3 books on entrepreneurship. You can find resources and tips on her website, confidentmarketer.com. She's also known for being a mobile entrepreneur, working from 11 countries last year and spending 4 months on the road.
Leverage Masters Radio helps you Put Lifestyle Back in Business by getting more done, with less effort, in shorter time so you can build a bigger business that makes a larger impact and lets you live the life of your dreams!
The Leverage Black Book helps YOU to become a real Leveragist. You'll even think like a Leveragist and when you put the tools and strategies in the Leverage Black Book to use in your business!  Our advice… Get the book!