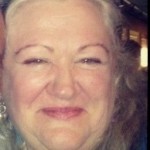 Pam Bayne is the Director of Operations for the Evolutionary Business Council and Institute (know as the EBC). Pam has worked closely with Teresa de Grosbois (the founder and chair of the EBC) for many years. Now the EBC members have a collective reach of over 141.2 Million.
Using Teresa's principles of influence, together Pam & Teresa are are the creating of one of the most revolutionary intentional communities being created in Costa Rica.  Pam is also a writer and is the former President of the Calgary Holistic Chamber of Commerce.  She's living the e-nomad life.
*Get a FREE 30 day challenge from Pam and Teresa de Grosbois on increasing your influence. (This is a super valuable gift!) 
Leverage Masters Radio helps you Put Lifestyle Back in Business by getting more done, with less effort, in shorter time so you can build a bigger business that makes a larger impact and lets you live the life of your dreams!
The Leverage Black Book helps YOU to become a real Leveragist. You'll even think like a Leveragist and when you put the tools and strategies in the Leverage Black Book to use in your business!  Our advice… Get the book!
Download your copy for free at: