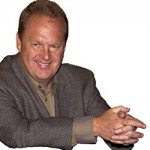 Michael E. Schmidlen is a serial solo entrepreneur (aka "Solopreneur") who has successfully run his multi-million dollar, home-based business for over 24 years. An Angel Investor and Published Collaborative Author, Michael is currently "working" on finishing his own first book, "THE Underwear Entrepreneur" – "The Definitive Guide To Working From Home", where he shares his many business experiences and unique stories. The book is designed to be a blueprint for other small business owners, would-be entrepreneurs and start-ups to beat the overwhelming odds to create a successful, thriving small business model. He is also currently publishing two new business-themed magazines: CRUSHING IT Magazine and VIRTUAL COMPANY Magazine, in addition to running his home-based business.
He is also building a new B-2-B Hybrid Digital Marketing Agency, "Old Bulls Marketing", where he will provide a vast library of tools, software apps/programs & resources to his fellow marketing partners.
—
The Leverage Black Book helps YOU to become a real Leveragist. You'll even think like a Leveragist and when you put the tools and strategies in the Leverage Black Book to use in your business!  Our advice… Get the book!