Podcast: Play in new window | Download | Embed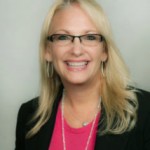 Lisa Peskin is the founder and CEO of Business Development University (BDU), a sales and sales management training, coaching and consulting firm. BDU focuses on helping individuals and companies grow their revenue by significantly increasing their sales with a customized comprehensive approach to business development. Lisa has over 30 years of experience in sales performance and management, and she has helped thousands of selling and non-selling professionals dramatically improve their business development efforts and results through training, just-in-time support and programs designed to maximize opportunities and drive ROI.  
—
The Leverage Black Book helps YOU to become a real Leveragist. You'll even think like a Leveragist and when you put the tools and strategies in the Leverage Black Book to use in your business!  Our advice… Get the book!