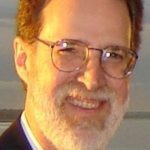 Today on Leverage Masters the Top Copywriter Combines Talents with the Sales Whisperer (Tim Johnson) to Take Your Conversion to S.O.L.D.!
Emerson Brantley has been behind-the-scenes Master Marketing Strategist & Copywriter for Top Gurus
He's created over 8600 Campaigns, launches including over $100M in tests
His clients include Fortune 100, Startups, Solopreneurs
Some of his results include a $4.3M Launch, 3000 Media Events (in one weekend), $10.52 EPC (over $2.41 per email)
He's known for creating the Longest-Running Profitable Lead-Generating Infomercial made, was finalist for ICON Ultimate Marketer and is a Wall Street Journal bestselling author (#5 WSJ Best Seller 11 Weeks)
Emerson helps clients:
REDUCE Your Lead Cost AND
IMPROVE Your Lead Quality
INCREASE Your Profitability and
SIMPLIFY Your Entire Marketing Process
Timothy Johnson is known as the "Biz Dev Guy" and the "Sales Whisperer"
He s a Serial Entrepreneur & Investor
International Speaker, Author,Trainer, Coach and
Creator of the S.T.U.P.I.D. Process
Tim helps clients:
REDUCE Your Sales Cycle AND time
IMPROVE Your Sales Per Lead
INCREASE Your Revenues/Client and
SIMPLIFY Your Sales Process
He is relied on for improving sales results for top gurus and clients here and overseas
Download the S.O.L.D. Blueprint at https://www.MoreThanMarketing.com 
—
The Leverage Black Book helps YOU to become a real Leveragist. You'll even think like a Leveragist and when you put the tools and strategies in the Leverage Black Book to use in your business!  Our advice… Get the book!