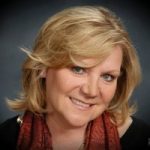 Today, Jack and Gina interview Suzi Nelsen about how to generate additional productivity, profitability, and employee retention as well as employee satisfaction by incorporating incentive travel at work! Read more to learn about Suzi Nelsen, CEO, CountriesandCrossroads.com
Chartering full airplanes, creating customized groups, the largest 19,700 people. Concentration in organizations that prefer to book travel in-house or individually vs. hiring large travel firms. We help groups develop extraordinary itineraries, negotiate contracts, optimize purchasing through consolidation, streamline registration and ticketing, simplify and manage logistics, and manage on-site suppliers and properties.
—
The Leverage Black Book helps YOU to become a real Leveragist. You'll even think like a Leveragist and when you put the tools and strategies in the Leverage Black Book to use in your business!  Our advice… Get the book!