Adam Lerner is the World's Only Transformational Coach who focuses on Coaching people that have a chronic illness or disability that are unable to hold a regular job due to their illness, disability, or any other reason and Reclaim their Personal & Financial Freedo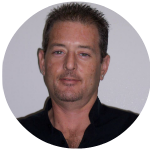 m by Starting their Own Business from Home, Having a Freedom Lifestyle, and making a Difference for others like he did over 20 years ago.
Learn more about Adam at:
Leverage Masters Radio helps you Put Lifestyle Back in Business by getting more done, with less effort, in shorter time so you can build a bigger business that makes a larger impact and lets you live the life of your dreams!
The Leverage Black Book helps YOU to become a real Leveragist. You'll even think like a Leveragist and when you put the tools and strategies in the Leverage Black Book to use in your business!  Our advice… Get the book!
Download your copy for free at: