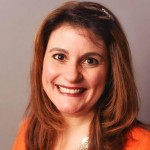 "Build your tribe before you need it."
Communication expert Felicia Slattery, M.A., Amazon  #1 best-selling author of Kill the Elevator Speech, is the creator of the Signature Speech™ system and co-creator of Signature Speech & Webinar Wizard. Her clients include experts, entrepreneurs, CEOs and celebrities to help them deliver speeches like a pro and get amazing results.
Here's where the house story began on Facebook if you want to see reference to what Felicia talks about on today's show.