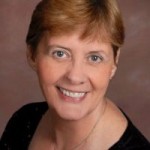 Peggy Lee Hanson is a sought-after Speaker, two-time Best-selling Author on Amazon.com with nearly 30 books that have her name listed as author, editor, or publisher. As a successful Coach, Mentor & Strategist. this CEO and Founder of Courageous Women Publications™, a subsidiary of Personal Transition Guidance, LLC, encourages women (and a few men) to share wisdom and expertise through their own story, using their voice via the written word—and sometimes with their very own book! PeggyLee says, "When you open up to the world, the world opens up to you!"
Download your free gift from Peggy!
Leverage Masters Radio helps you Put Lifestyle Back in Business by getting more done, with less effort, in shorter time so you can build a bigger business that makes a larger impact and lets you live the life of your dreams!
The Leverage Black Book helps YOU to become a real Leveragist. You'll even think like a Leveragist and when you put the tools and strategies in the Leverage Black Book to use in your business!  Our advice… Get the book!