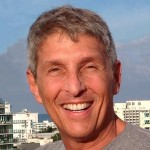 For nearly a third of a century, Ken Krell has inspired people from all over the world with some incredibly powerful strategies to create wealth, prosperity and happiness in their lives.
Ken is the founder and creative force at iBoostify.com, where they create innovative software and services to make your business life better.
His SiteWrap™ software has become a big hit among marketers around the world and his new VIP PowerDay™ service is literally exploding the influence and reach of his clients across the web.
A world traveler and adventurer, Ken is a long-term resident of Bangkok, Thailand.
Leverage Masters Radio helps you Put Lifestyle Back in Business by getting more done, with less effort, in shorter time so you can build a bigger business that makes a larger impact and lets you live the life of your dreams!
The Leverage Black Book helps YOU to become a real Leveragist. Get the book!
Download your copy for free at:  http://leverageblackbook.com