Jumal Lewis, That GUY, is a divination guide, numerologist, and shaman. He has worked with entrepreneurs and corporations in developing sales team consultants, and as a personal development coach & business strategists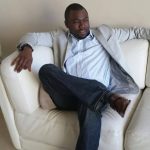 advising hundreds high networth individuals, as business strategists and has mentored 100s of people over the last 15 years.
WIth great success in the health arena by using "out of the box" methods of healing pushing personal boundaries using Japanese medical technologies, stem cell enhanced tissue, organ regenerative products along with life extension science.
Jumal has always been interested in the study of human behavior and what makes some people succeed or not. It comes down to the belief systems. Jumal helps people to have and objective understanding of themselves a "can't deny objective" view of self from their birthdays.
By accurately identifying people's natural opportunities, abilities and desires likewise they believe in their strengths and believability that they can attain the highest level of self and a roadmap for life. Combining his love of personal development and the concept of the alter ego (higher self objectively divined using ancient science) Jumal, that guy, has helped many to succeed to finding that ever moving destination of contentment health wealth and happiness.
GET IN TOUCH:
Linkedin found at www.linkedin.com/in/whyouguruthatguy
Email: jumalwhyou@gmail.com
—
The Leverage Black Book helps YOU to become a real Leveragist. You'll even think like a Leveragist and when you put the tools and strategies in the Leverage Black Book to use in your business!  Our advice… Get the book!