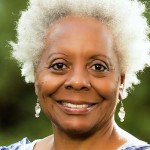 Inez Bracy helps women fall and stay in love with yourSELF so that you live a life of pure BLISS and infinite passion.  She uses an impressive toolbox of proven hands-on tips with a generous sprinkling of metaphysics and a splash of spirituality.  Inez has been there and knows the struggle women go through to make a choice to experience life differently.
Inez is a Coach, Speaker, Author, Scientist and Teacher dedicated to empowering high performing professional, executive, and self-employed women over 50 to reconnect with themselves, renew their joy, and courageously live their lives.  She created "Emerge, Inspire, Live" as a means to help them use what they've gone through in life to live their dream lifestyle now.
Leverage Masters Radio helps you Put Lifestyle Back in Business by getting more done, with less effort, in shorter time so you can build a bigger business that makes a larger impact and lets you live the life of your dreams!
The Leverage Black Book helps YOU to become a real Leveragist. You'll even think like a Leveragist and when you put the tools and strategies in the Leverage Black Book to use in your business!  Our advice… Get the book!
Download your copy for free at:
Learn more about Inez here ->