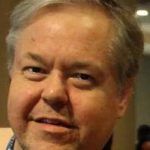 Chris Lockwood has run numerous online ventures since 2002, including membership sites, ebook publishing, affiliate marketing, writing copy for clients, e-commerce (physical products), blogging, email marketing, and many others. He has built countless websites and pages, created dozens of products of various types, and spoken at multiple Internet marketing events, primarily on the topics of membership sites and Kindle publishing. He has written and published three Kindle books that became number one bestsellers in their respective categories.
Chris has a BS in computer science from the University of Central Florida and was a software developer for many years before starting his own business. He finds his experience working on software projects in many different industries to be invaluable in designing and building marketing funnels and writing copy. He is based in St. Petersburg, Florida. Chris is also a certified NLP practitioner, private pilot, and avid traveler and reader. Chris' site: Custom Funnels
The Leverage Black Book helps YOU to become a real Leveragist. You'll even think like a Leveragist and when you put the tools and strategies in the Leverage Black Book to use in your business!  Our advice… Get the book!