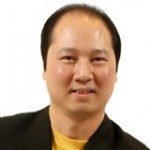 Alex Nghiem has helped many coaches, consultants and experts add 6-7 figures to their businesses via webinars and high end sales that range from $5K to $20K+ per sale. His clients including NY Times best-selling authors and thought leaders such as Sally Hogshead (author of Fascinate!), Chris Widener; Larry Benet (founder of SANG), and Perry Marshall (recognized as one of the top 100 marketers in the last century). He's written 5 books that sold less than 5,000 copies but have added millions in high end sales to his business.
Leverage Masters Radio helps you Put Lifestyle Back in Business by getting more done, with less effort, in shorter time so you can build a bigger business that makes a larger impact and lets you live the life of your dreams!
The Leverage Black Book helps YOU to become a real Leveragist. You'll even think like a Leveragist and when you put the tools and strategies in the Leverage Black Book to use in your business!  Our advice… Get the book!
Download your copy for free at: