Podcast: Play in new window | Download | Embed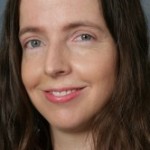 Ruth is the founder of Scripting For Success, a system to use the power of mentally and emotionally focused story and emotional clearing to manifest best case scenario careers, relationships, financial blessings and unexpected gifts totaling 7 figures from: college tuition, medical expenses, figure settlements, overturned lawsuits, supercharge product launch sales, get unexpected pay raises and dream come true clients. 
Dubbed "The Writer Of Our Lives" by her ninth grade English teacher, Ruth has used Scripting For Success to have travel adventures in 15 countries and meet and marry her husband of 11 years. Ruth Anne Wood also runs an online community for authors, coaches, JV partners and affiliate marketers called JV ATTRACTION.