Podcast: Play in new window | Download | Embed
Subscribe: RSS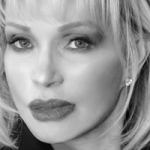 Jack and Gina entice Margie Shepard to reveal the secrets towards maximizing your business leaps and bounds towards the optimal success.
Margaret Shepherd is the founder and CEO of Maximize M Productions. Over a period of time and market saturation, many industries find themselves with new challenges of being commoditized; the weight loss industry was no exception. Margie Shepherd began building her reputation as a turn-around manager for Keegan Management Company's Nutra System office in Oakland, CA.
—
The Leverage Black Book helps YOU to become a real Leveragist. You'll even think like a Leveragist and when you put the tools and strategies in the Leverage Black Book to use in your business!  Our advice… Get the book!