Podcast: Play in new window | Download | Embed
Subscribe: RSS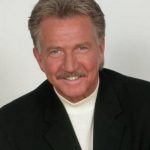 Jim Britt is the author of numerous best-selling books and programs. Some of his many titles include Rings of Truth, Do This. Get Rich-For Entrepreneurs, Do This. Get Rich! for Network Marketers, Unleashing Your Authentic Power, The Power of Letting Go, and Cracking the Rich Code. He is an internationally recognized business leader who is highly sought after as a keynote speaker for all audiences.
Jim was recently named as one of the top 20 living success coaches, and presented with the "Best of the Best" award out of the top 100 contributors of all time to the Direct Selling industry.
Jim has worked with more than 300 corporations around the world as a performance educator, and success coach helping executives and their employees improve performance, access their true potential, and live lives filled with personal and professional advancement. To date, he has addressed thousands of audiences around the world totaling well over 1,000,000 people from all walks of life. More information at JimBritt.com.
—
The Leverage Black Book helps YOU to become a real Leveragist. You'll even think like a Leveragist and when you put the tools and strategies in the Leverage Black Book to use in your business!  Our advice… Get the book!