Podcast: Play in new window | Download | Embed
Subscribe: RSS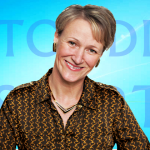 Ellie Savoy is the author of the #1 international bestselling book "Stop Dieting Start Living: 5 Foundations for Your Health to Permanently Lose Weight Without Dieting Starvation or Suffering in Silence" and a Board Certified Holistic Health Coach.
Everything changed for Ellie in the summer of 2011 when she was diagnosed with uterine fibroids. She refers to it as "a gift in disguise". She was given four options, three involved surgery and the forth was to do nothing. The idea of surgery was unappealing and doing nothing was not an option because she knew change was necessary. She started a journey of self-healing, and ended up stumbling upon the real secret to weight loss.
Learn more about Ellie here:
Leverage Masters Radio helps you Put Lifestyle Back in Business by getting more done, with less effort, in shorter time so you can build a bigger business that makes a larger impact and lets you live the life of your dreams!
The Leverage Black Book helps YOU to become a real Leveragist. Get the book!
Download your copy for free at:  http://leverageblackbook.com