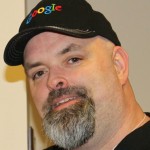 Internet marketing consultant, author, and coach with over 1.5 decades (18 years) of experience in online marketing, web development, project management, coaching, SEO, Content Marketing, and membership site development.
Jack was one of the first to ever "crack" the original Google algorithm preference for links which was outlined in his first bestselling book "Power Linking" in 2002.
Since then, he founded Content Desk, Blog Success, and a litany of books, software, and education tools and courses, including BackTrack SEO, The Authority Black Book, Web2Submitter, CurationSoft, and Bending The Web. Jack is responsible for a very conservative 2 billion targeted visitors to his own and his readers', members', and clients' websites since he published Power Linking.
In 2012 Jack Co-founded Brick Road Media, a marketing firm which specializes in done-for-you marketing, seo, and web development work, pulling from Jack's vast experience in digital marketing and insight gained from "growing up with Google." In 2013, Jack teamed up with Gina Gaudio-Graves to become the Associate Dean of Directions University, where he teaches members and Bachelor students how to leverage the best attention and targeted traffic the web has to offer.
Books:
Power Linking (2002)
Authority Black Book (2007)
Bending The Web (2001)
The Amazing Traffic Vortex (2014)
The Leverage Black Book (2016)
Jack can help your listeners, viewers, or students move much faster toward their biggest business goals with a wide range of topics around leverage. To schedule an interview or webinar training with Jack, contact him here.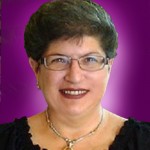 Gina is known as "The JV Queen" and "Leveragina" for good reason. She's been behind some of the biggest joint venture launches for coaches, consultants, authors and software companies and never does anything without finding the biggest leverage in it first.
As founder of Directions University, Gina has spent the last 9 years coaching and consulting thousands of students and clients around the Vortex Business Model. The Vortex Business Model is an exclusive organizing component for all the leverage a business could possibly utilize to succeed quickly.
Gina is available for interviews and trainings and is one of the best guests a podcaster or trainer could ever bring on to talk about leverage tactics and strategy.  Contact Gina here.
Here are some topics we can bring to your audience:
How to use leverage to do 12 months worth of goals in 12 weeks!
How almost everyone is working too hard in social media, SEO, List Building ,and Content Marketing.
How to "float" over the internet use ready-made audiences to get what you want, faster.
Outsourcing and automation aren't the only leverage. They are just the beginning!
How to get thought leaders to talk about and link to you over and over again.
How to drastically cut the time between now and your biggest goal for your business.
Guest blogging, interviews and interviewing, and showing up on big stages all over your niche.
Integration marketing and making sales off of someone else's marketing and hustle.
Why the internet is completely saturated and doesn't need your content.
How to consistently show up everywhere your target audience surfs.
If it has anything to do with leverage and giving concrete advice and examples that your readers, listeners or viewers can apply right away, we can handle it. And we can bring your show some new followers as well!