Podcast: Play in new window | Download | Embed
Subscribe: RSS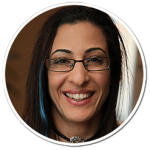 How do you really sell things to people? Today, how is it that people are making really great sales on high ticket consulting, training, and teaching products who don't follow any of the rules you were taught about marketing?
They break the rules and succeed. You follow the rules and flounder.
Whats up with that? Find out today as we talk with Yifat Cohen about getting people to gladly fall in line to work with (and buy from) you!