Podcast: Play in new window | Download | Embed
Subscribe: RSS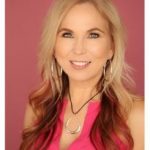 WIth her professional success in not only being a medium, intuitive coach, and healer, she surpasses the skillset of stereotypical mediums that are limited to speaking to the dead and the subconscious. Terrie takes this skillset & those resources to uncover actionable resolutions that dispel your limiting beliefs and overcome the blocks that prevent you from moving forward physically, emotionally, and professionally. 
Her intuition allows her to fully envision the struggle, hurt, fears and anxiety you are currently going through.She helps you access clarity, results, understanding, a sense of peace and freedom by clearing away their stories and fears wrapped around old energetic blocks that hold them back. Within a matter of seconds, she can uncover the history of the experience  faced that lead to the creation of your limiting beliefs.  Working with clients all over the world, she continue to be a source of emotional and spiritual healing in the self-empowerment community.
Rather than focusing on traditional elements of life, such as goal-setting, habits, and skills, she integrates spiritual principles as well assessing your energy and emphasizing emotional and spiritual healing, These actions release the blockages that keep you from moving forward.
Having appeared on numerous television shows and conferences, she recently was featured on Housewives of the Potomac where she assisted the client in strides towards love and acceptance regarding an emotional block with her father.
To access the deepest levels of your mind with her FREE ThetaStream Guided Meditation.
—
The Leverage Black Book helps YOU to become a real Leveragist. You'll even think like a Leveragist and when you put the tools and strategies in the Leverage Black Book to use in your business!  Our advice… Get the book!