Podcast: Play in new window | Download | Embed
Subscribe: RSS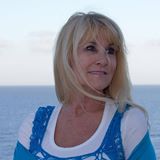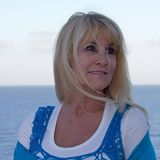 Rock Star Results Coach Cassi Eubank is on a mission to guide women entrepreneurs to reach their full potential and live abundant and rewarding lives of contribution & brilliant impact. She guides established and aspiring entrepreneurs to master the mindset and skills to succeed beyond their wildest dreams. 
Cassi's "Train Your Brain for Rock Star Success" program gives individuals a place to learn, apply and practice positive thinking to raise the vibration level of their energy to match the things they want in life, which allows them to get what they want while enjoying peace of mind and an abundance of prosperity.
What sets Cassi apart from other coaches is her divine gift for figuring out how to do what may seem impossible & her passion for seeing others realize their dreams. Having sang in a rock band to crowds of 4,000+ people, producing and hosting her own TV show, hosting 3 transformational talk radio shows, and publishing 4 books, Cassi knows how to breathe life into dreams to make them real!
Check out Cassi's book "Diary of an Ugly Sweater" on Amazon.