Podcast: Play in new window | Download | Embed
Subscribe: RSS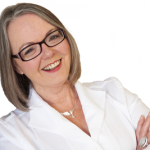 Rhoberta Shaler, PhD, The Relationship Help Doctor, offers urgent and ongoing care for relationships in crisis through consulting, speaking, video, and writing.  She particularly focuses her expertise on the partners, ex's, adult children, and co-workers of relentlessly difficult, disturbing people.  She calls them Hijackals™.
Working with people struggling with life, death, and relationship for over thirty years in Canada and the United States, Dr. Shaler has brought hope, comfort, strength, and success to countless people who honestly believed it was impossible. Even the United States Marines have used her services!
Dr. Shaler is the author of sixteen personal growth and relationship books. Her most recent ones are to help those struggling with relationships with chronically difficult people:
Leverage Masters Radio helps you Put Lifestyle Back in Business by getting more done, with less effort, in shorter time so you can build a bigger business that makes a larger impact and lets you live the life of your dreams!
The Leverage Black Book helps YOU to become a real Leveragist. You'll even think like a Leveragist and when you put the tools and strategies in the Leverage Black Book to use in your business!  Our advice… Get the book!
Download your copy for free at:
To learn more about Dr. Rhoberta Shaler go here ->