Podcast: Play in new window | Download | Embed
Subscribe: RSS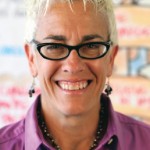 The ability to embrace change is considered to be among the top survival skills needed to thrive in the 21st century. So it is now more important than ever for young and old alike to be as resilient and adaptable as chameleons. That said, statistics show that only 1 in 10 individuals have the tools to empower themselves and create—not just react to—change.
In DRAWING SOLUTIONS: How Visual Goal Setting Will Change Your Life, business consultant Patti Dobrowolski shows readers how to actualize the transformations they desire through a mapping process that will turn their dreams into reality.
Leverage Masters Radio helps you Put Lifestyle Back in Business by getting more done, with less effort, in shorter time so you can build a bigger business that makes a larger impact and lets you live the life of your dreams!
The Leverage Black Book helps YOU to become a real Leveragist. You'll even think like a Leveragist and when you put the tools and strategies in the Leverage Black Book to use in your business!  Our advice… Get the book!
Download your copy for free at:
Learn more about Patti at:
http://UpYourCreativeGenius.com