Podcast: Play in new window | Download | Embed
Subscribe: RSS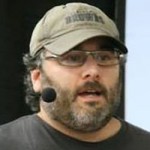 It's a given that we'd talk to Matt Bacak about email marketing and other marketing tactics and insights.
What wasn't expected in this interview is where we ended up in the second half of the show. The golden bombs Matt dropped in this interview are incredibly powerful.
Listen, hear his message, and apply it to your business and you'll do really, REALLY well this year and beyond!
.