Podcast: Play in new window | Download | Embed
Subscribe: RSS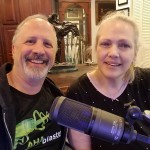 Lori Ruff on Suite Branding contains curated quotes and insights from the soon-to-be-released ultimate personal branding guide for today's top-performing professionals and key executives. Lori's work over the last fifteen years has included personal one-on-one sessions with Fortune 1000 executives and celebrity entrepreneurs. Lori helps these top performers identify and align their personal brand with their values and passions. Most of these sessions have been by appointment; others came about during dinner conversation or an impromptu meeting following an event. All included Aha moments impacting both the coached and the coach.
Lori treasures the sharing of hearts as much as a meeting of minds. When complete agreement comes from honest dialogue about someone's core values and passions, wonderful opportunities begin to present themselves. Celebrate your genius and do something magical today. Read this book, and share AHAmessages that resonate with who you are or who you strive to become.
Leverage Masters Radio helps you Put Lifestyle Back in Business by getting more done, with less effort, in shorter time so you can build a bigger business that makes a larger impact and lets you live the life of your dreams!
The Leverage Black Book helps YOU to become a real Leveragist. You'll even think like a Leveragist and when you put the tools and strategies in the Leverage Black Book to use in your business!  Our advice… Get the book!
Download your copy for free at:
Find our more about Lori here ->