Podcast: Play in new window | Download | Embed
Subscribe: RSS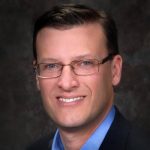 Eric Lofholm – Master Sales Trainer
Eric has taught his proven sales systems to thousands of professionals around the world. He is President and CEO of Eric Lofholm International, Inc., an organization he founded to professionally train people on the art and science of selling.
Eric began his career as a sales failure. At his first sales job he was put on quota probation after failing to meeting the minimum quota two months in a row. It was at this point that Eric met his sales mentor. After being professionally trained Eric achieved his quota and eventually become the top producer at that company. Eric went on to become the top producer at 2 more companies prior to starting Eric Lofholm International.
Eric is a naturally gifted teacher. For over 14 years Eric has been sharing his proven sales increasing ideas with people all over the world.
Eric believes that selling equals service. He also believes in working towards mastery of the fundamentals of lead generation, appointment setting, and delivering a high quality presentation.
Eric has delivered over 1,500 public and private presentations.
—
The Leverage Black Book helps YOU to become a real Leveragist. You'll even think like a Leveragist and when you put the tools and strategies in the Leverage Black Book to use in your business!  Our advice… Get the book!