Podcast: Play in new window | Download | Embed
Subscribe: RSS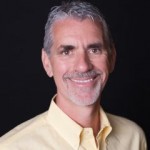 Phillip Carson, President of Carson Natural Health, LLC, cofounder of the Life Transformation Medical Center, is a Pharmacist who thinks outside the box of traditional medicine. He believes in helping people find natural alternatives and integrative medicine solutions to their health problems. He is committed to leading people to finding the root cause of their health problems and not just treating the symptoms. Phillip is passionate about encouraging and teaching people how to live more balanced, healthier and vibrant lives. He believes in equipping people with the knowledge to make the right choices for optimal health.
Leverage Masters Radio helps you Put Lifestyle Back in Business by getting more done, with less effort, in shorter time so you can build a bigger business that makes a larger impact and lets you live the life of your dreams!
The Leverage Black Book helps YOU to become a real Leveragist. You'll even think like a Leveragist and when you put the tools and strategies in the Leverage Black Book to use in your business! Our advice… Get the book!
You can learn more about Dr. Phillip here.