Podcast: Play in new window | Download | Embed
Subscribe: RSS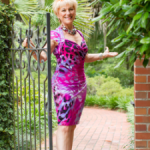 Donna is a spiritual purpose/accountability coach, author, speaker, intuitive and teacher along with her cherished role of mother and grandmother. Donna is on a mission to help you create clarity in your goals and direction, connection to your true purpose and the courage to move confidently into the future. She uses strategies and coaching, including intuitive Tarot and Astrology perfected from her youth. When confronted with difficult decisions, Donna, known as the Clarity Creator, is there for you. As a Law of Attraction Coach, she teaches the principles of positive intention, mindset, mindfulness and meditation to achieve your desired outcomes with feelings of confidence, worth and empowerment. Whether an entrepreneur or an individual in any type of transition, you have the power to effect positive change!
Donna was a classroom teacher for 25 years.  Donna is a certified speaker and trainer for The One Philosophy and has spoken on Sharon Frame's Lead from Love show, Kezia Luckett's Women of Contribution, on stage with Christy Whitman and Trish Carr at Inspire San Diego and with Geetha Krishnan Speaks, Dynamic Growth and Gratitude. She is an author and has contributed to Journey to the Stage Volume 5, The Pursuit of Fearlessness.
To get a Free Meditation on Releasing Fear and Moving Confidently into the Future, and also a Tarot Card of the Year based on Numerology visit TheClarityCreator.com
—
The Leverage Black Book helps YOU to become a real Leveragist. You'll even think like a Leveragist and when you put the tools and strategies in the Leverage Black Book to use in your business!  Our advice… Get the book!