Podcast: Play in new window | Download | Embed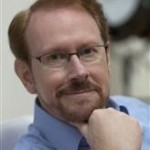 Daniel Burrus is considered one of the world's leading technology forecasters and innovation experts. He is the CEO of Burrus Research, a research and consulting firm that monitors global advances in technology driven trends to help clients profit from technological, social and business forces that are converging to create enormous, untapped opportunities.
He is a strategic advisor to executives helping them to develop game-changing strategies based on his proven methodologies for capitalizing on technology innovations. He is the author of seven books, including The New York Times bestseller Flash Foresight, and his latest book The Anticipatory Organization.
—
The Leverage Black Book helps YOU to become a real Leveragist. You'll even think like a Leveragist and when you put the tools and strategies in the Leverage Black Book to use in your business! Our advice… Get the book! Download your copy for free