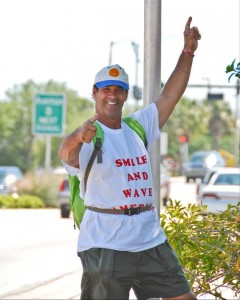 Eddy Rodriguez is "Creating a Happiness Movement One Smile at a Time!   
His goal is to share "The Smile" with over 10 million people! He knows it's an unusual goal, but he is not your everyday guy. After financial loss, losing a loved one and a major health complication, Eddy decided to turn it around by creating more happiness in the world. He has every intention of accomplishing his huge goal with determination and leverage. 
Leverage Masters Radio helps you Put Lifestyle Back in Business by getting more done, with less effort, in shorter time so you can build a bigger business that makes a larger impact and lets you live the life of your dreams!
The Leverage Black Book helps YOU to become a real Leveragist. You'll even think like a Leveragist and when you put the tools and strategies in the Leverage Black Book to use in your business!  Our advice… Get the book!
Download your copy for free at: