Podcast: Play in new window | Download | Embed
Subscribe: RSS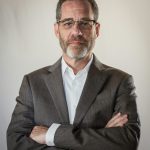 Greg Jacobson One of the world's leading strategists for developing a success mindset, Greg Jacobson has taught hundreds of well-known organizations and high-performing individuals to achieve more, meet objectives faster, and become better team players.
Greg is an employee engagement specialist and highly sought-after speaker, trainer, and consultant. His experience and skill sets have realized stellar results for governments, non-profits, and some of the largest companies in the world.
This best-selling author is the host of the Author Millionaire Summit LIVE! This valuable conference has so much value you will hear As he highlights his guests from Jack Canfield to Steve Harrison and more,
And From stage, he will be sharing his speciality on How You Get Influencers To Say Amazing Things About You And Your Book. He shares how celebrity endorsements help your marketing process regarding your ad campaigns, messaging, and the engagement of your list and followers.
—
The Leverage Black Book helps YOU to become a real Leveragist. You'll even think like a Leveragist and when you put the tools and strategies in the Leverage Black Book to use in your business!  Our advice… Get the book!